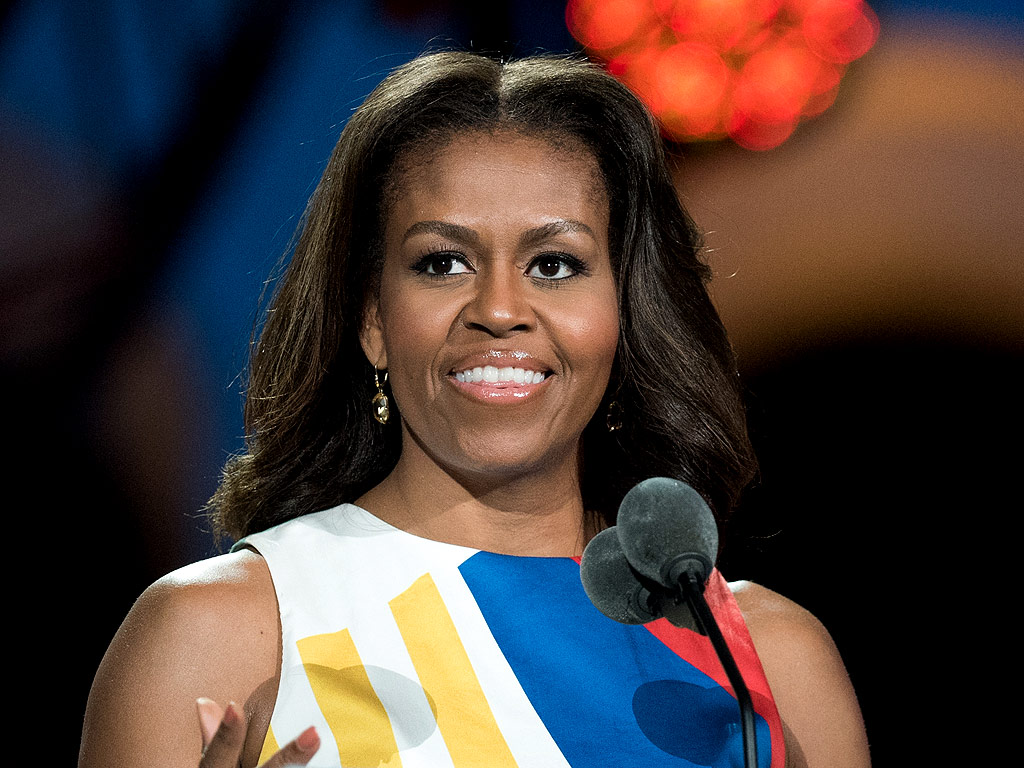 1. She is the most educated First Lady to ever hold office.
In high school, Obama was a member of the National Honor Society, which recognises outstanding students for their achievements and leadership. After graduating she attended Princeton University, where she created a reading programme for the children of the school's manual labourers. In 1985 she graduated cum laude in sociology with a minor in African-American studies. Obama then went to Harvard Law School, gaining her Juris Doctor degree in 1988.
 'I never cut class. I loved getting A's. I liked being smart. I liked being on time. I thought being smart is cooler than anything in the world.' – Michelle Obama
2. She's an inspiration to young women.
When the First Lady visited a London girls' school in 2009, she told her audience to 'be the best that you can be,' and to have the 'confidence and fortitude' to create their own paths and be successful. In 2015 Mr. and Mrs. Obama launched Let Girls Learn, a programme set up to "address the range of challenges preventing adolescent girls from attaining a quality education that empowers them to reach their full potential." Being the first black First Lady, Obama is especially an inspiration to young women of colour, as well as demonstrating that women shouldn't merely live in the shadow of their husbands – even if their husband is the President of the United States.
3. She priorities healthy eating and a balanced lifestyle.
Obama is the leader of the Let's Move! campaign, a programme which aims to reduce childhood obesity and promotes an active lifestyle. The movement has five motives:
Creating a healthy start for children
Empowering parents and caregivers
Providing healthy food in schools
Improving access to healthy, affordable foods
Increasing physical activity
She also planted the White House Kitchen Garden, an organic food garden which supplies produce to the Obamas, both for daily use and official dinners – and the first vegetable garden in the White House since Franklin Roosevelt's presidency.
4. She demonstrates that being successful and being a mother aren't mutually exclusive.
We've already covered Obama's impressive education, but she is also a dedicated parent to Malia and Sasha. Let's not even get started on her moving speech at the Democratic National Convention last month, with her potent statement that, 'I wake up every morning in a house that was built by slaves, and I watch my daughters – two beautiful, intelligent, black young women – playing with their dogs on the White House lawn.'
Despite being the First Lady, Obama puts her daughters before everything else: in an interview with Vogue, her husband revealed that, 'first and foremost, Michelle thinks about the girls. And pretty much everything else from Michelle's perspective right now is secondary. And rightly so.'
However, President Michelle Obama probably won't be taking office any time soon. Barack himself stated that, "there are three things that are certain in life: death, taxes, and Michelle is not running for president. That I can tell you."
I guess we'll have to wait until Malia or Sasha is old enough to stand for office.
Sources:
Heart
Haha
Love
Wow
Yay
Sad
Poop
Angry