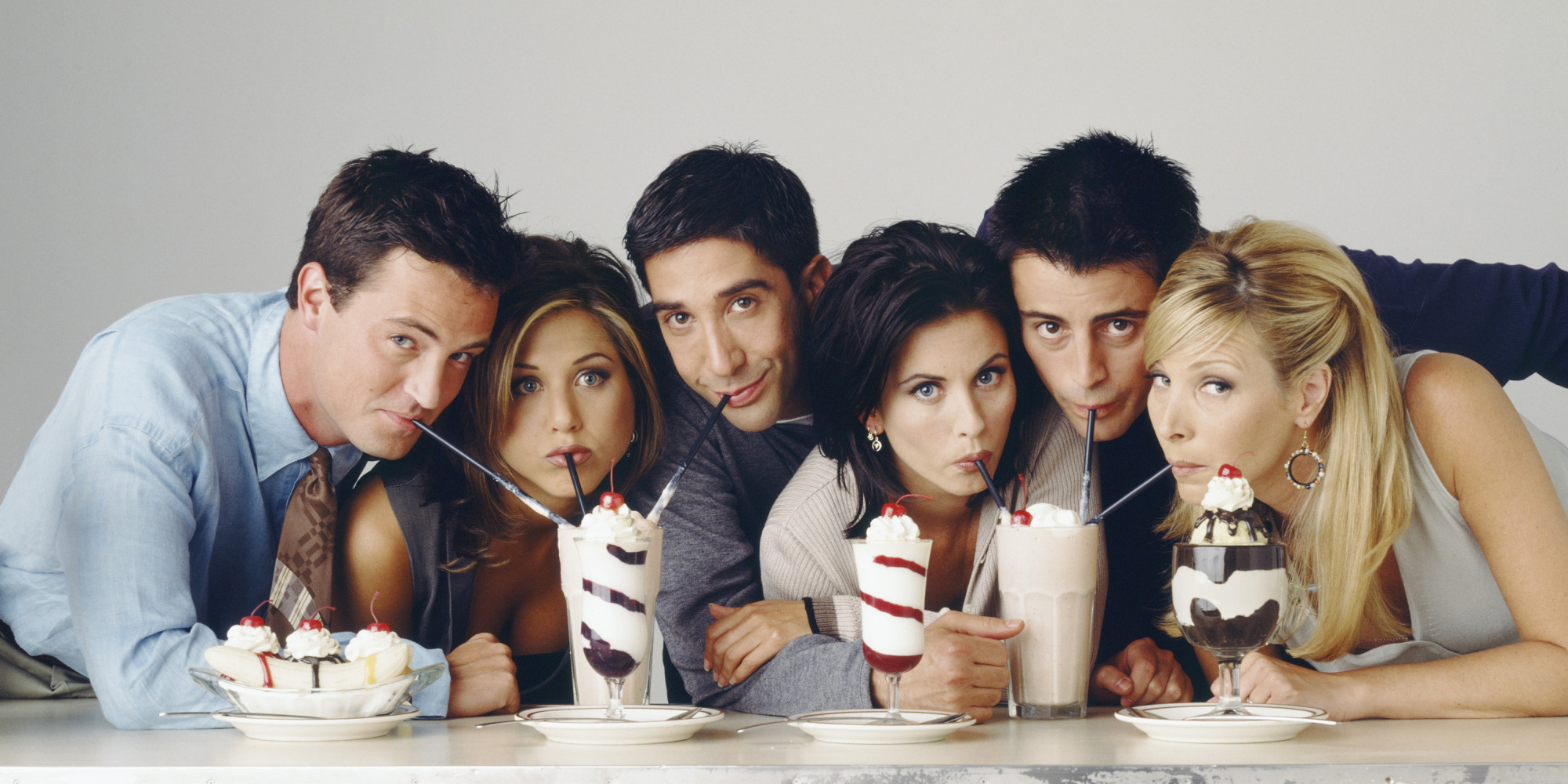 Twelve years after its final episode, Friends is still one of the most popular shows in the world. Most people have engaged in at least on episode of the famous, or infamous, sitcom. Although it is arguably iconic, the show airing in a less progressive time period caused it to be very controversial. There are things that would not be allowable in 2016. This includes sexism, homophobia, and fat-phobia.
1. Sexism 
There were so many moments on friends that belittled women. It wasn't just references here and there. Rachel and Ross' breakup was a reoccurring storyline throughout the show. The sole reason they broke up was because not only did Ross not trust Rachel, he felt that she put her job before him. He didn't like her spending time with her male coworker, who found her the job in the first place. He didn't feel like she should put that much time into something other than their relationship. Ross did not like when he did not have the upper-hand. Later in the show when they had their baby, Emma, Ross did not like when Rachel hired a male-nanny. Ross was intimidated or frightened that a straight man could possibly have an 'unmanly' occupation. Ross believed there had to be something wrong with him. Ross was portrayed to be a sweet guy, but he was actually a misogynist.
2. Homophobia
Homophobia was introduced as early as the very first episode. They introduced Ross' ex-wife Carol and her partner Susan. They repeatedly teased Ross for turning her into a lesbian, as if people choose their sexuality. Phoebe was married to a gay ice skater, or so she thought. She married him in order for him to get a green card; she believed that he was gay and never had a chance with him. She later found out that he was straight and was astonished as he couldn't possibly be a straight ice skater.
"How can you be straight? You're so smart and funny, and you throw such great Academy Award parties!" —Phoebe
The friends were not only homophobic to their ex-lovers, they were also homophobic towards their parents. Chandler's father was a trans woman and he never respected her. He always talked about all the times he was embarrassed by her. He also never called her by the appropriate pronouns.
3. Fat-phobia
Friends had many recycled punch lines throughout the show, but one of the most overused was "Fat Monica". They first introduced her in an old video tape of her and Rachel getting ready for prom. When they show Monica, Joey reacts saying "Some girl ate Monica!". Monica explains that the camera adds 10 pounds, and Chandler asks her how many cameras were actually recording her. It is meant for humor, but they add so much negativity to the person she once was. Present Monica shouldn't be any better than Fat Monica solely because she is thinner. In another flashback, Monica overhears Ross and Chandler talking about her. Chandler expresses to Ross that he doesn't want to be left alone with his 'fat sister'. This causes Monica to cut back on all the sweets. While it is okay to change an unhealthy lifestyle, they promote changing for someone apart from yourself.
Though Friends is an all-time fan-favorite, there is no doubt that it was problematic. It's totally OK to love the show without condoning its problematic tendencies. All in all, Friends was one of the most successful TV shows ever, but just like everything else, it was not perfect.
Comments
comments