March has been deemed Women's History Month. During this time, we recognize what women have done and accomplished within this world. Women have greatly contributed and dedicated their lives to helping others and have paved the way for other women, especially women of color to succeed. Here are ten women who devoted their lives to making a difference in the world.
1. Ruby Bridges
Civil Rights activist Ruby Bridges was the first African American student to go to an all-white elementary school. At the age of 6, Bridges attended William Frantz Elementary school. Every day, she had to be escorted by her mother and federal marshals, so that she wasn't hurt by the violent gangs that would crowd the school.
Ruby Bridges is still alive today and is 63 years old.
2. Coretta Scott King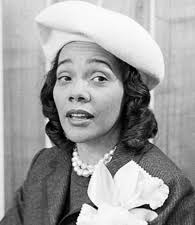 Behind every strong man is a stronger woman holding him up. Behind the great Martin Luther King Jr. was the great Coretta Scott King. Mrs. King was an activist and Civil Rights leader. King participated in the Montgomery bus boycott and made efforts to get the 1964 Civil Rights Act passed. She spoke about racial and  economic justice and so much more. After her husband's death, Coretta Scott King opened up the King Center for Nonviolent Social Change in Atlanta, to honor his memory.
3. Bessie Coleman
Elizabeth Coleman, better known as "Bessie," was the first African-American woman to have a pilot license. Bessie was forced to move to France in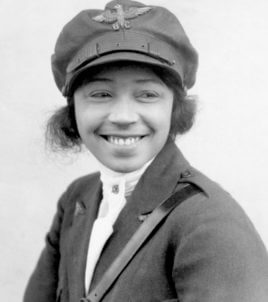 order to attain her license, because the flying schools in America denied her access. Bessie hoped to begin her own flying school for African-Americans one day, but died when she was 34 years old during rehearsal for a show. She has since appeared on U.S. postal stamps and has received may honors.
4. Harriet Tubman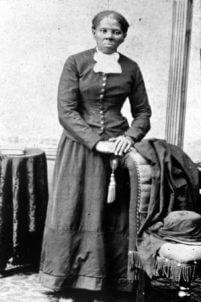 American abolitionist Harriet Tubman was born a slave. Tubman later went on to lead hundreds of slaves to freedom. She fled from slavery, leaving behind her family. Tubman wasn't only a "conductor," but was also a spy and nurse during the Civil War. She used an underground railroad that led to Maryland to save many slaves. There was a bounty on her head, yet Tubman still travelled back and forth between the North and the South to save the lives of countless slaves.
5. Maya Angelou
Maya Angelou was a famous poet and civil rights activist. She worked hand-in-hand with leaders such as Malcolm X and Martin Luther King Jr.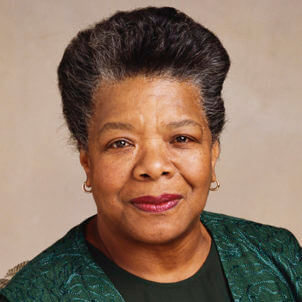 Although Angelou was famously known as a poet, she was also a screenwriter and actress. Maya Angelou was the first black female streetcar conductor in San Francisco, California, in the 1940s. Ms. Angelou even won three Grammy Awards for recordings of her spoken-word.
6. Madam C.J. Walker
Born Sarah Breedlove, Madam C.J. Walker was an entrepreneur. She made products specifically for African-American hair and became the first black American women to become a self-made millionaire.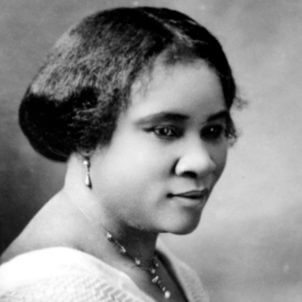 She first began to make hair products after experiencing hair loss. She would travel across the country in order to promote her business and help other African-Americans. Madam C.J. Walker also used her wealth to oppose racism and support institutions to assist African-Americans. She donated her money to YMCA's, the NAACP and many other organizations to better the lives of black people.
7. Shirley Chisholm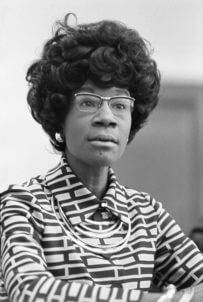 Ms. Chisolm was an American politician and the first black woman to be elected into the United States Congress. She fought tirelessly for equality and social justice. Rep. Chisholm was also a founding member of the Congressional Black Caucus, which is an organization made up of African-American Congress members that hope to advance the global black community. In 1972, Chisolm became the first major-party African-American candidate to make a bid for the U.S. presidency and survived three assassination attempts as a result of herb campaigning.
8, 9 & 10. Katherine Johnson, Dorothy Vaughan & Mary Jackson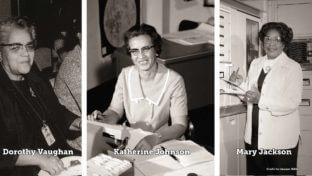 Katherine Johnson, Dorothy Vaughan and Mary Jackson are three African-American women who greatly contributed to science and NASA. Katherine Johnson, a mathematician, worked for the National Advisory Committee for Aeronautics, which is now known as NASA. There she analyzed data and measured and calculated wind tunnel test results. Dorothy Vaughan was the head of the National Advisory Committee for Aeronautics' (NACA's) segregated West Area Computing Unit. She worked to help launch some of America's first satellites into space. Mary Jackson was an Aeronautical Engineer for NASA for over 30 years. She was NASA's first black female engineer. These three women have made such groundbreaking contributions to science that in 2016 a movie titled Hidden Figures was released in order to tell their stories and commemorate their legacies.
Photo: mentalfloss.com
Comments
comments