This week is small business week and the best way to celebrate is to support small businesses, more specifically, businesses owned by people of color that are too often overlooked.  Yes, financially supporting small businesses can be a bit pricey but the pros definitely outweigh the cons. When you decide to support a small business you're creating a sense of community, providing a greater access to product diversity, and you'll feel good giving your hard-earned money to a business that doesn't just see you as a consumer but as a person. If you consider yourself an activist, and an ally to anyone you should not be supporting large corporations that profit off inclusivity any chance they get. If you're unsure of what businesses you can support right now, here's a list:
[caption id="attachment_133808" align="alignright" width="312"]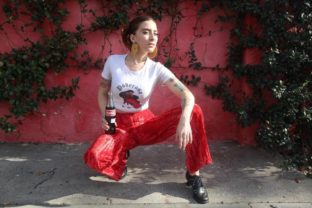 Poderosa Fitted Tee from Poco A Poco, $30[/caption]
Poco A Poco was founded by Rebecca Ruiz Acosta (as seen above), who is a second-generation Mexican American from El Paso, Texas. She started her businesses about two years ago because she is inspired by her culture, feminism, and activism. Her goal as a founder is to make a safe space that empowers women of color free of cultural appropriation. Currently, she creates t-shirts, hats, candles, and jewelry. Rebecca also has a page on her website titled Latinx AF that invites any latinx to submit works of art that will be featured!
[caption id="attachment_133809" align="alignright" width="312"]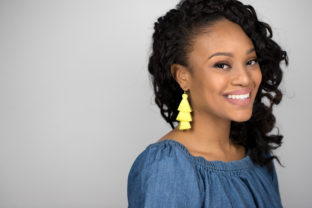 Founder + Owner Keli Smith[/caption]
Keli Smith is the creator of KAIKE an all-natural and vegan skincare brand. Her business first transitioned when she to a moved to a holistic lifestyle. Her goal was to eliminate products containing toxins from her hair and skincare routine but wasn't finding any exciting, clean products to replace them with however most of what she found on store shelves was either incorrectly marketed as natural, or was simply unappealing. So she began mixing her own products when her friends and family got hold of what she was doing they begged her to start a business. Keli has plans to launch new skincare products this year.
[caption id="attachment_133810" align="alignleft" width="227"]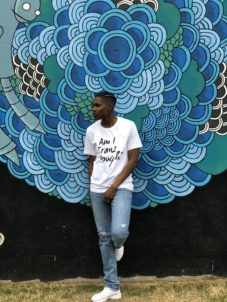 Am I Trans Enough? From Charlee J., $19.99[/caption]
Founded by Johnnie Law, Charlee J. is a black and queer owned company that creates affordable clothes for underrepresented communities. With the support of Johnnie's family and friends, they were able to create a brand that is far too important to ignore. Right now they carry t-shirts, hats, and phone cases. They are planning to expand a great deal in a year or two. Stay tuned!
[caption id="attachment_133811" align="alignright" width="312"]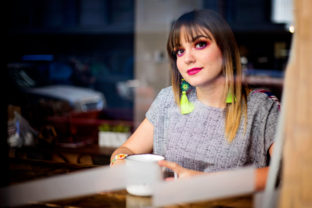 Founder + Owner Sharon Cordova[/caption]
Agave Fleurs was constructed by Sharon Cordova, about a year ago after making the decision of leaving her office job to begin her project full time. Everything in her shop, which varies from earrings to hats, has a handmade element to it. Some items are 100% made her and others are a mix of her work and the talent of two families of Huichol artisans that work with her in Jalisco and Durango, Mexico.
[caption id="attachment_133812" align="alignright" width="312"]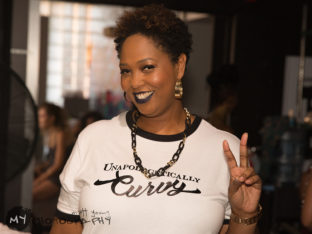 Unapologetically Curvy Retro Tee from Revel Dancewear, $35.0[/caption]
The mother-daughter-owned company, Revel Dancewear, was started out of the need to create clothes for dancers with curves. Zyannia (the daughter of this company)  is a curvy dancer, and her mother, LaToya was disappointed with the clothes not fitting her and dancers with similar body types. Their goal is to change the conversation regarding curvy, plus-sized, and full-figured dancers by creating intimate workshops for individuals that want to dance but chose not too, due to self-confidence, fat shaming, and body-confidence issues.
[caption id="attachment_133813" align="alignleft" width="247"]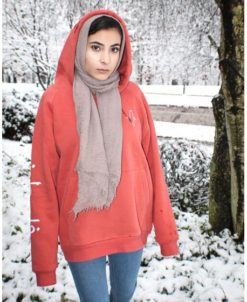 Palestine Hoodie from Middle Eastern Pulse, $39.99[/caption]
Middle Eastern Pulse is business created by Manar, who is dedicated to showing appreciation for the Middle East. She wanted to shed a positive light on and allow people to show their love for their region, cultures, and communities. 10% of all of the profits made to this company go towards charities in the Middle East. In Manar's own words, "we're all living with struggles and we're all human. We should be treated as such".  
Cover Art Created by Ally Zemont
Comments
comments