During the late 2010s, there has been a rise of mixing activism with performance. From music artists such as Beyonce (Lemonade), Kendrick Lamar (To Pimp a Butterfly, DAMN) to filmmakers such as Jordan Peele (Get Out) and Ava DuVernay (13th), these artists all tackle current social issues, such as racism and sexism through the use of visual or performance art in a way to highlight the injustices these groups face as well as to criticize their oppressors.
This usage of activism through performance is not uncommon; it started in 19th century America when slaves would use songs to express the hardships they faced during slavery. One of the most famous spirituals is "Go Down Moses," which often refrains the term, "Let my people go." This was a way for African Americans to say that they to say that they wanted to be free from slavery.
Since then, activism in performance has become more prominent. In 1937, writer Abel Meeropol wrote the poem, "Strange Fruit" in response of the lynchings across the United States. The song was later made famous by Billie Holiday and is cited as one of the most important songs of the Civil Rights Movement. Also, in the 1960s, protesters would often sing spirituals while they were challenging police brutality and systemic racism. Today, we see artists tackling those same issues that existed 200 years ago. A recent example of this is in Childish Gambino's new song and video, "This is America." In the video, Gambino plays the role of Jim Crow, a caricature of black people used in film during the 1920s.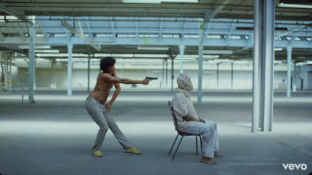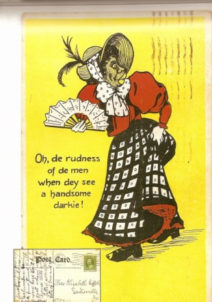 Childish Gambino compared to the actual Jim Crow.
The song begins with the lyrics, "We just want to party/Party just for you/We just want the money/Money just for you" with a positive, lighthearted and melodic beat. As soon as Gambino says, "This is America," the song changes into an aggressive beat. This was made in order to show the contrast that America is great, happy and a wonderful place to live in when for black people, the reality of America is that it is dark, evil and even deadly. The video represents the realities of being black in 2018 and the way black people are treated in America.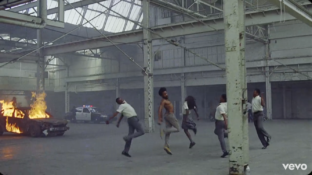 Art is something that can empower people across generations. Through visual as well as performance art, it gives the viewer an idea about what injustices groups of people face. It is important that we view and think about these performances and what they mean instead of just looking at them at face value.
Photo: VEVO
Comments
comments