Germany has agreed to pay $11,000 in compensation to victims of the Chilean commune Colonia Dignidad founded by former Nazi soldier Paul Schafer in 1961.
South America was a haven for former Nazi soldiers with Chile estimated to have accepted 500 and 1,000 Nazi soldiers. Many of these Nazis were never held accountable and tried for their actions, dying in South American countries that protected them. 
Colonia Dignidad was a colony set up in southern Chile by the remote Maule area. The 53 sq mile property was surrounded by wire fences, watchtowers, and armed guards with dogs. Schafer had around 300 German and Chilean occupants at its largest and adults were treated like slaves and dozens of children were forced to live separately from their parents and were sexually abused.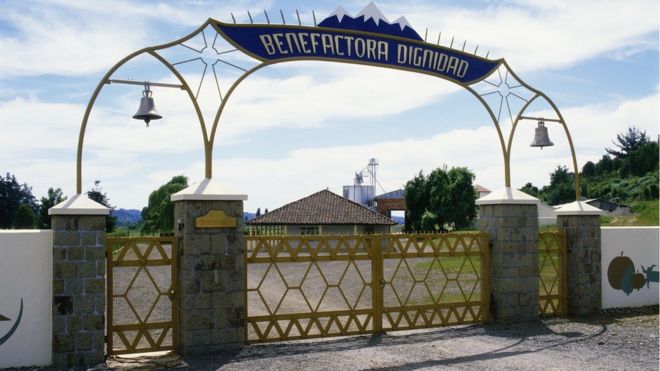 Colonia Dignidad was also used by Chilean General Augusto Pinochet as a detention center. The Chilean secret police and Schafer have tortured an estimated 300 people in the compound's underground tunnels and about 100 people are suspected to have been murdered in Colonia Dignidad.
The German government commission made the decision to pay the victims on Friday and set aside a 3.5 million euro fund to compensate the victims. This decision was reached after the prosecution dropped their investigation on a German doctor named Hartmut Hopp who worked at the commune. In Chile, a court found Hopp guilty of complicity to child sex abuse committed by Schafer. However, Hopp fled to Germany and Germany has insisted there was insufficient evidence to uphold the ruling.
Hartmut Hopp is currently residing in Germany, with the country refusing to send him back to Chile to carry out his sentence and claims that he will not serve his sentence in Germany due to insufficient evidence.
Schafer left Chile in 1997 after facing numerous child sex allegations and was arrested and convicted in Argentina of serial pedophilia in 2005. He has since died in prison.
However, since 1991 Colonia Dignidad has changed its name to Villa Baviera and has become a German-themed restaurant and hotel. Over 100 people live there, many of them former members of the commune who state that this is the only home they know.
Survivors of Colonia Dignidad say that the compensation is not enough due to years of forced labor, slavery, beatings, drugs, and sexual abuse.  About 240 German and Chilean survivors are eligible for payments.
Yet, Germany claims that the fund is only being created and used out of moral responsibility and not due to any legal responsibility of Germany's involvement in the commune. Criticisms of Germany's response to the Colonia Dignidad have not been new, with even a film released in 2016 titled Colonia discussing the torture that occurred in the commune.
The recompensation for those who were at Colonia Dignidad is long overdue. Hopefully, it provokes more discussion.
Picture Credit: France 24
Angry
Heart
Haha
Love
Wow
Yay
Sad
Poop