Xanax. Lexapro. Prozac. So many pills that my first and only psychiatrist to date informed me about on our first visit, where I was diagnosed with depression and anxiety. For four years, I had been struggling with the illness of poor mental health. But finally, I feel like I see the light at the tunnel. My life has improved because of antidepressants, and here's how.
I remember the day, the exact moment, that my brain just snapped. It was near Christmas, and I was laying in bed… with sadness that suddenly came over me for no reason. At that moment, I felt no longer in control with my mind and emotions. I felt awful and alone, especially in my family situation. And for a much longer time, it only got worse and worse. At one point, I found satisfaction and coping in doing creative things like writing and music. I wrote 85,000 words of a fiction novel, something I was proud of. But for many years, the time after eighth grade to eleventh, I couldn't find that mojo again. I didn't do creative projects. I didn't do anything.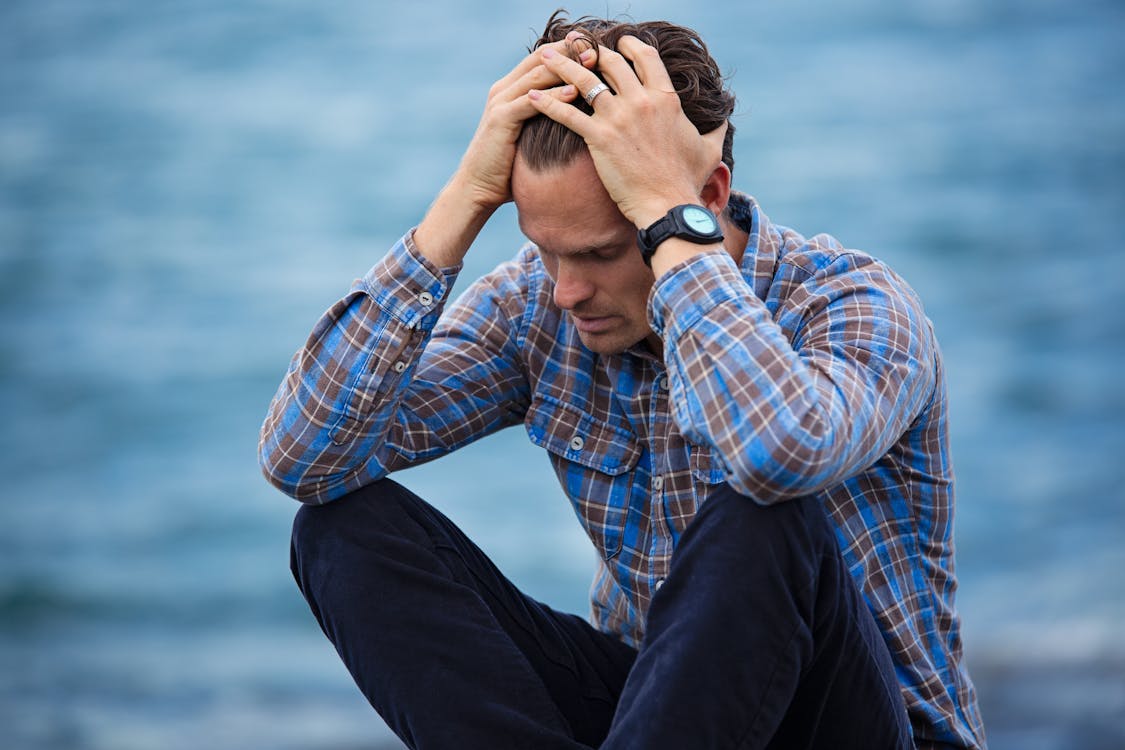 But flash forward to a couple of years later, to the appointment. My psychiatrist, at this point, is reviewing my history of mental health and possible symptoms. At the end of the session, with my mother's consent, I was granted ten milligrams of Lexapro to take daily. And I've watched my life change before my very eyes.
I was told to not expect any helpful effects for at least a month, but to expect possible side effects in the first weeks. And boy, in the first weeks, I felt like I was just sick. All the time. It was disgusting and the headaches I had were horrible. It was definitely not a pleasant experience for a day or two. My mom, because of her experience with the same medication not working, told me constantly that it wouldn't work. A couple of weeks went by, and I was introduced to a productivity app that I had never used before… something that changed my life. The app, Habitica, basically turns your life into a video game and creates prizes for the points you collect for being productive. As of right now, I've been keeping track with streaks such as 'chores' (which is always a struggle for me to keep up), creative writing every day, exercising, and so much more. Furthermore, you as a player can join fellow people to create a party that'll keep you on task and together works towards goals. Because of this website, my life has turned around when managing the changes of the antidepressants and how well I am doing in a particular week when it comes to productivity.
A year ago, a couple months ago, I would never have been able to stick with it for a full sixty days. I wouldn't have been winning at my own game of life. While Habitica (and the peer pressure of my guild when I don't write a song every day) has been unreal in helping me track my life and succeed more than I ever thought possible, this most definitely isn't because of the app alone. Let's delve deep into how the medication has changed my day-to-day life emotionally and ultimately has created a new chance at life.
Now that the academic school year is over, I can look at my report card with a mix of emotions. However, the one thing I cling onto most is my absence rates. This year, I took a total of eight mental health days because I couldn't stand waking up and forcing myself to concentrate. I would describe the feeling that would keep me down as something heavy in my mind, a feeling of darkness and drained energy that didn't have a chance to be spent on many beautiful things. However, looking at that report card, all those absences took place after that medication worked its way through my system. And that's when I began to realize that it was working.
Oh, what a happy moment that was.
That feeling of darkness and scrolling through my phone for hours unable to do anything, unable to do a life-changing thing with myself, was finally gone. I took my boredom and harnessed it, starting to be disgusted by sitting and doing nothing for too long. No more social opportunities amiss because I was intimidated by the butterflies in my stomach when thinking about asking an employee where something was in a store, or doing things I couldn't explain just to avoid social situations.  I began writing again, creating things, being my old self. Being the self I've wanted to see for a long time. I could get out of bed easier, and stay productive longer. I'm less anxious and more excited about approaching life, about going to school. My social life has flourished and I finally have a chance to start over.
I have taken a couple of bad notes in my life, and I have morphed them into a symphony. And nothing, absolutely nothing, in my home life had changed within those couple months: just I and my mindset had With the right approach and care to your mental health, you can approach anything.
Photo: Pexels