This is a time in history where we have all tried to express our gratitude to frontline workers and essential workers who have helped ease the issue of being isolated. However, what has yet to be addressed is the long-term effects for those who are mentally ill or substance abuse.
The KFF posted a report in late April that showed about 45 % of American adults have had negative mental health since this virus, and this is based strongly on social isolation, job loss, and general anxiety. Before this crisis, about 1 of 5 U.S. adults already had a mental illness. Mental illness has gone up and so has deaths related to drugs.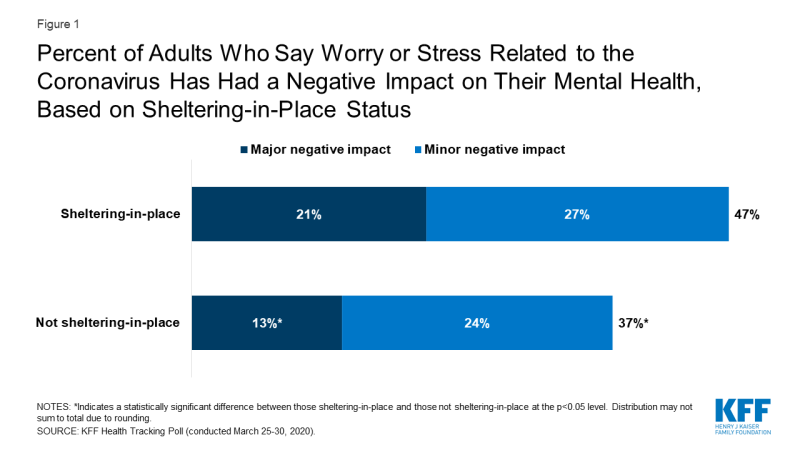 The report went over polls where adults admitted to the most part in being negatively impacted by this virus. "Poor mental health due to burnout among front-line workers and increased anxiety or mental illness among those with poor physical health are also concerns. Those with mental illness and substance use disorders pre-pandemic, and those newly affected, will likely require mental health and substance use services. The pandemic spotlights both existing and new barriers to accessing mental health and substance use disorder services."
These barriers are the shockingly low number (44%) of people who seek help from a professional, yet this can be explained with the fact that it is more likely that adults with serious mental illness are uninsured. Thus, they cannot afford to pay for their treatment. For those who are insured, there are limited in-network options for mental health and substance care. It is best not to forget additionally that there is a high unemployment wave sweeping across America and people are unable to receive their services through their insurance at the moment.
The report also stated that epidemics have shown to give off general stress to the population which can lead to new mental health and substance issues.
There is a significant rise in telehealth services and virtual AA/NA meetings, but this pandemic shows that those with substance abuse problems don't have the same access to the medical community. Access to MAT (medications for addiction) which may help and opioid treatment programs (OTP) are limited during this time.
For those who are not in recovery or doing a treatment, there is also a potential risk for relapsing or not available to find resources. There are a ton of potential risks for those who begin to develop an addiction or worsen in their disease due to the economic downturn, social isolation, and other factors that have disrupted the routine accustomed to life.
While it is expected that people want to just go back to normal life, it is incredibly important to be aware of the effects caused by this pandemic. There is going to be a major issue with mental illness and substance abuse after this pandemic is over that needs to be addressed. There needs to be better access to resources, to treatment, to help. If there is no change, more people are going to be affected and possibly die.
Photo: Son Bom via Pexels