While the US is known worldwide for its "big five" sports, it's a surprisingly insular place as far as interacting with other nations is concerned. Granted, we're sometimes a minor force in the soccer World Cup but the MLB's definition of a World Series is poorly described at best. After all, baseball and football in particular are the great American pastimes and, barring a few holdouts around the globe (such as baseball in Japan), nobody else gets to play.
Even WWE, otherwise known as World Wrestling Entertainment, only makes infrequent visits beyond these shores, usually to England and the Middle East. The staffing of all these sports is an international thing though. Just look at Inter Miami FC and its British coach Phil Neville and the NHL's penchant for taking players from countries with colder climes. The Hockey Writers site claims that 9.4% of the league's players are from Sweden, in addition to Russia (5.6%), Finland (4.6%), and Winter Olympics giants Czechia (4.2%). 
Hawaii and Alaska
Our nationwide appreciation of sports does give a bit of a false impression of how uniform the US is in its interest. For instance, Alaska doesn't have any major franchises in the state capital Anchorage. While it might be easy to chalk this up to obvious reasons, like the inhospitable environment preventing outside football games, the reality is that outdoorsy activities are the most popular among local practitioners. These usually involve skiing, sledding, and survival skills, including carrying, jumping… and ear-pulling.
Oddly enough, the other US state outside mainland borders, Hawaii, has very little representation on sports schedules either, despite having the mirror-opposite climate of Alaska. Much the same ethos towards local activities persists though, with Hawaiians taking to the sea instead of the snow for their sporting fix. Surfing, boating, swimming, and paddleboarding are all popular things to do. Unfortunately, the NFL actually abandoned Hawaii's Aloha Stadium in 2016, moving its Pro Bowl event back to the States in 2016.
Of course, in both cases, the "big five" do persist in some form or another, just not in the ways that most fans might expect. Anchorage Bucs and Alaska Goldpanners (both collegiate baseball teams) play in the summer exclusively, while Hawaii does have some fairly well-known teams, like the Hawaii Rainbow Warriors, but they're currently in the NCAA rather than the NBA. Sports fans will recall that the University of Hawaii, where the Warriors and four other teams stem from, does double as the local major outfit.
New England
The concern is that a lack of major teams (also in Montana, South and North Dakota, Wyoming, Maine, and plenty of others) does limit opportunities for both fans and players. As of October 2022, the Action Network seems to indicate that absent pro franchises do reduce the number of NFL players that come out of a state. Maine produced two players, for instance, while North Dakota found just one. Hawaii produced three. The top state for sports teams, Texas, is also the only state to produce 200+ NFL players.
Conversely, some of the biggest states for sports betting are in the northeast, rather than the south. In fact, the appearance of the nation's sportsbooks seems to have started in New England, in the area of New Jersey, New York, and Pennsylvania before spreading westward. The latter source suggests that the northeast is one of the worst places to be a young football player, despite the fact that some of the best-known teams in the country, like the Patriots, hail from here. 
Slightly further west, sports betting in Ohio opened for business on January 1, 2023. There are now at least nine Ohio sportsbooks operating, including BetRivers, bet365, Tipico, and PointsBet. The Buckeye State has quite a broad landscape for sports betting, with wagers that can be taken at bars, restaurants, brick-and-mortar sportsbooks, as well as on computers and phones. Of the neighboring few states, only Kentucky hasn't yet rolled out any sportsbooks, although bets can be placed in person at racetracks.
Spare Funding
Adding to the list of states that pass time in ways other than sport are Vermont, New Hampshire, and Rhode Island in the northeast, and the farm states of Kansas, Nebraska, and Idaho. The obvious question to ask here is why don't some states value sports. One answer is that involvement in the NFL, NBA, NHL, and any other pro league ultimately comes down to college-level participation. States with an emphasis on other activities, like farming or government, simply may not have the spare funding to invest heavily in sports.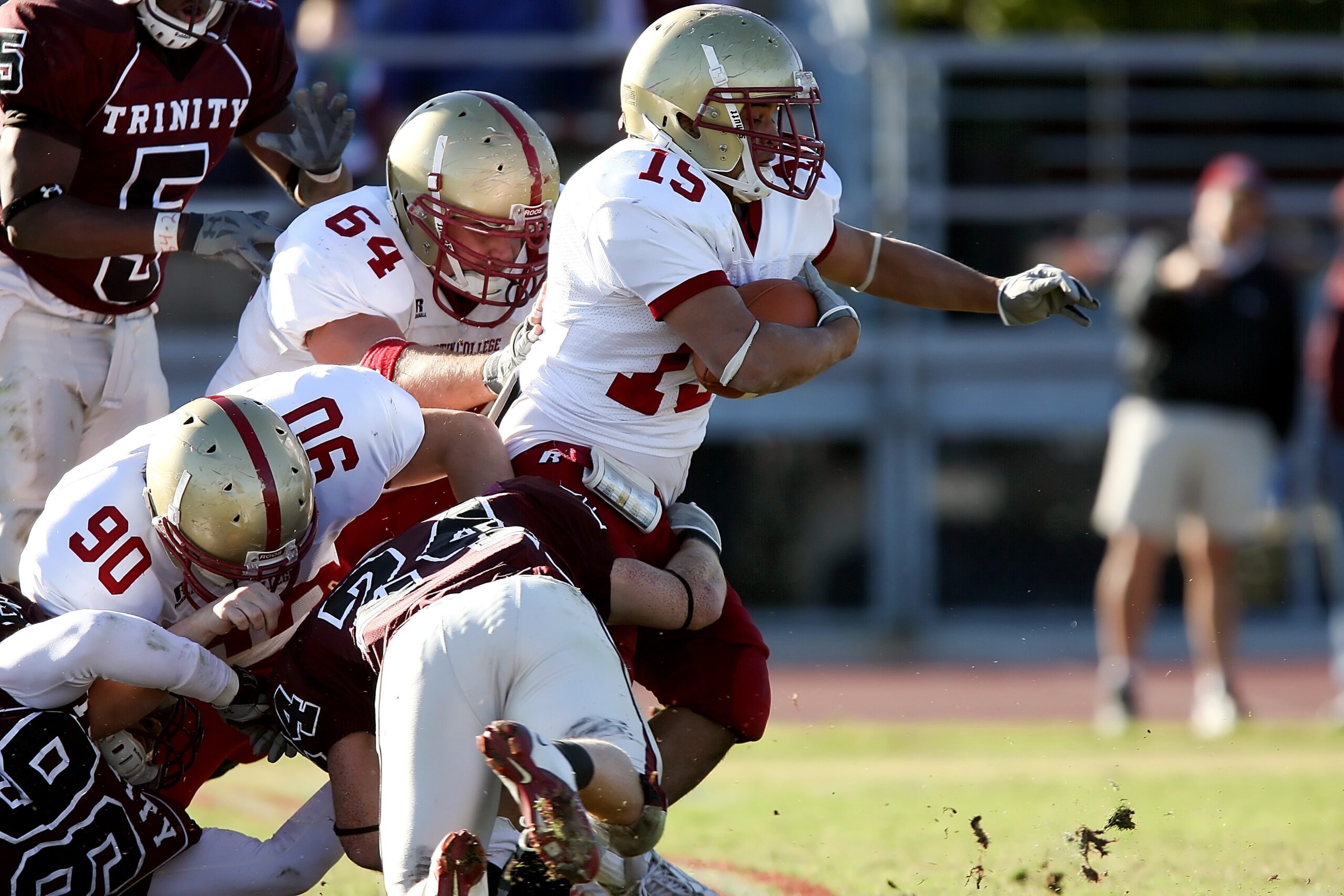 The AG Daily website notes that the University of Florida, a sports hub, spends $123 million on 21 sports teams, which is roughly $6 million per team. It also spends $960 million on research. However, more than half (60%) of that figure comes from outside sources, like the government. This gives us a real figure much closer to $384 million. Divide that by thousands of projects over tens of disciplines, and hardly anything actually goes to non-sport courses. Ultimately, college sports are a major funding hog.
As a final point, let's look at the other states that have the greatest interest in sports, regardless of whether they're any good at actually producing players. With Boston in its midst, Massachusetts is a known phenomenon in sports. The Celtics have (almost) run away with the Eastern Conference this season, although, the Patriots are flagging somewhat in the AFC East. California also has more than its fair share of sports franchises, including the Lakers, 49ers, and Golden State Warriors.
While it isn't always obvious why, US states sometimes have about as much representation from football, hockey, baseball, and basketball as other nations do, i.e. none at all.