One of the first things anyone sees when coming across a research paper is its topic. Your work's first few title words either hook readers or make them lose interest. Students are often given tasks that don't have specific topics, meaning they must create the subject themselves. So, knowing how to pen down a research topic that makes your essay stand out is crucial. A paper's title makes it highly popular and genuinely helpful for others or turns it into something no one wants to read. 
We've compiled some tips relevant to the process to help you find the perfect topic for your work. 
Top 5 Ways to Choose a Research Topic
Look for Inspiration
For students who don't have any idea about what topic to study, it's best to find some inspiration. For this, go through lists of unusual topics online or read articles with subjects that interest you. Doing this lets you narrow down some ideas and start researching them. Take notes of interesting points, and soon you'll find something to use as a topic. Discuss multiple options with your professor and see which one makes more sense. 
Find a Connection
Be sure your chosen topic means something to you. The stronger your connection to the topic, the better your assignment will be. This is especially helpful if your university gives you free rein for your chosen topic. No matter what you're into, look online for interesting questions related to it and pick something you genuinely want to research more. This will help you stay motivated to conduct the required research, and you likely won't get bored. 
Ensure Sources for your Research Paper Topic
It's important to have credible sources and pre-existing research on your chosen topic. Depending on your level of education, you'll need to cite many references for your research. A student always asks PapersOwl to help me create my essay or research paper for me, and they take care of all such aspects. Professional services like this one are aware of citation requirements and create original papers on topics for which a good amount of source material is available. The last thing you'd want is to create an excellent topic and not find enough credible resources to give you the necessary information. 
Use Clear Language 
Perhaps the most important thing about the topic for your research essay is that it should be clear and understandable. It might take a few tries to condense a complex idea into simple terms everyone understands, so jot down variations and get feedback. Be focused and clearly explain your main point so people don't waste time understanding your writing. Remember, this is the first part anyone will read in your work. Many will likely not go past it to the main text if it's unclear or looks too technical. 
Keep your Audience in Mind
List down the kinds of people who'll read your text. This is important for a number of reasons and makes or breaks your essay. Even if you ask a service to write my term paper for me, you should still be able to identify your audience. This information helps you craft it in a certain way. If your professors or peers are your readers, it'll be okay to use technical language they understand will be okay. If your research will go online for everyone to read, it should be a little simpler so the general public also understands it. 
Some Basic Steps to Follow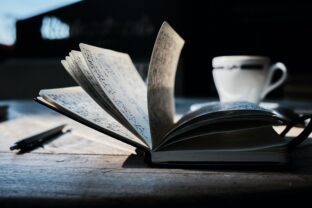 Before wondering who will create an article for me, ensure you've followed the basic steps to find a strong topic. Here are some useful tips: 
Start brainstorming everything of interest. Whether you like movies, sports, or technology, consider interesting elements you'd like to research. On the internet are many eye-grabbing titles for blogs and videos that might inspire you. Many entertainment blog posts

with catchy titles

online give you insight into how to craft your own title or thesis statement. 

Jot down everything you think can be your main topic, even if it's the strangest thing in the world.

Mind mapping is a great way to jot down all your thoughts into a rather organized document you can keep returning to. 

Consider the essays you've written previously and see if there's a subject you'd like to expand on in more detail. 

Once you have a list of your interests, start thinking about which ones interest your readers. 

Select the most relevant/interesting subject from the bunch, and create a catchy title for it that will grab attention. 

Never use any jargon or slang in your essay's title. The more basic you keep your language, the more eyes it will attract because more people will be able to understand it. 

Also, remember that your work should be interesting for the readers too. If you focus only on your meaning and exclude everyone else's, your essay might not get much attention. Try to keep your audience as wide as possible with the subject you choose to work on. 
Conclusion
For any higher education class, conducting research is important. While a lot of professors give topics themselves, others want them to decide on their own. This isn't easy for everyone, so many say I need a paper written for me. However, with some simple suggestions, you can choose the perfect subject for your essay to attract readers and let you enjoy the research work.