Living during a pandemic is dangerous for anyone, but refugees around the world are particularly vulnerable during this time. Current conditions, a shortage of doctors and international contact and educational strain makes it particularly concerning for refugees of the world right now.
Night Jean is a former Rwandan refugee who lived in the Democratic Republic of Congo (DRC) before being moved by UNICEF to Rhode Island. The DRC has struggled for many years due to colonialism, corruption and fierce fighting. During the Rwandan Genocide of 1994, about 800,000 people were killed in Rwanda alone and countless refugees were displaced. This spurred the creation of the Alliance of Democratic Forces for the Liberation of Congo-Zaire (AFDL) by the DRC's Mobutu, causing further fighting in the region — and soon, even led to more displacement and violence.
Night Jean shares his own experience: "As a result of the 1994 Rwandan genocide, my family fled to Congo and found safety in a refugee camp in the Republic of Congo, where I was born. After I was born, my father was taken away from us. We never saw him again 'till this day."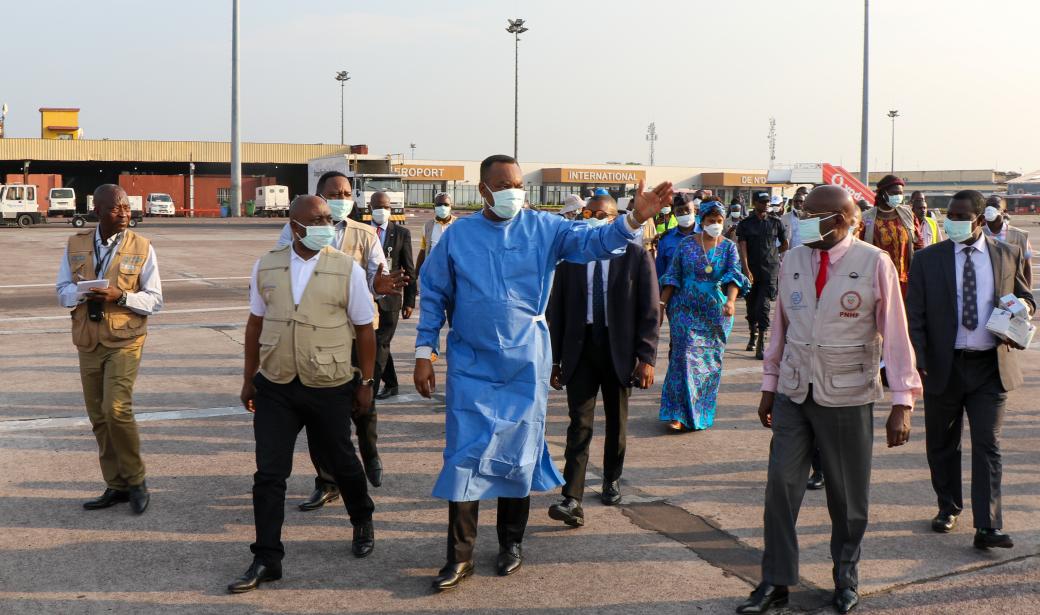 Systems already in place for refugees do not lend themselves towards battling a pandemic. According to reports from the United Nations (UN), over 80% of refugees and internally displaced people around the world are "hosted in low- and middle-income countries, where health systems are mostly weak."
Conditions in most refugee camps are very closely packed, in open-air and very public situations. They're designed to be temporary, but people are sometimes forced to spend prolonged periods of time in these camps. Due to these conditions, living in a refugee situation can be incredibly dire during a pandemic, where the virus is transmitted through respiratory particles.
Many nations with refugees already struggle with medical issues. Malaria, Ebola and measles continue to ravage many countries, especially the DRC. Medical personnel in those areas are still working to battle those epidemics with the funding with which they have been provided, and the introduction of an additional disease can place even further strain on these communities. In the DRC, the infrastructure of health systems is weak, making it even more difficult to provide care. Under 6% of the Congolese government's budget goes towards healthcare services.
Contrastingly, the World Health Organization (WHO) reports that many countries like the DRC that have experienced the impact of these diseases and are aware of how to handle such a situation. Night Jean was open about his current concern for refugees around the world, when asked how he is currently feeling, "I am scared honestly. I am stressed out every day. I pray to God to protect my community, friends and my family."
Borders are closed all over the world right now, grounding flights and halting the work that many do abroad. Because of this, many supplies, teachers, doctors and UN peacekeepers are restricted to their own countries, making it even more difficult for those abroad. International efforts from groups such as Plan International USA help to provide aid, even though the pandemic makes their efforts more difficult.
According to the Reporters Without Borders press freedom index, the DRC and many of its surrounding nations rank as being in a "difficult situation" for press freedom, making the spread of valuable information difficult during this time. The US' proposed budget for 2021 already limits foreign aid investment, cutting it by a sharp 21%. Currently, 1% of the budget 0.18% of our gross domestic product (GDP) is spent on aid around the world. Because of this, the US is ranked 22 out of 28 nations in the Organization for Economic Cooperation and Development.
Night Jean is still focused on helping people and encourages others to get involved and lend a hand during this time. Night Jean shared his own work experience, "I work at the Boys & Girls Club in East Providence as a Youth Development staff. However, everything is canceled due to the pandemic.
"I also work at the Refugee Dream Center as Coordinator of the Refugee Youth Dream Program. The program is geared towards helping young people realize their dreams through self-esteem building, leadership training, and community service. The idea of this program was born out of a need to support youth who face challenges and are in dire need of mentorship and inspiration.
"Due to its unique approach, the program serves both refugee and American youth. The idea is to connect the communities and build bridges by helping refugee youth integrate into American society. By the same token, the program also helps American youth learn and understand the refugee population and global issues related to migration, diversity and inclusiveness."
As the world moves online, Night Jean explained that his work has also shifted to a digital space, so they can continue to connect. Night Jean continued that he is "sure that Plan International USA is still able to help girls and children around the world. Through Plan Covid-19 relief, you can save lives."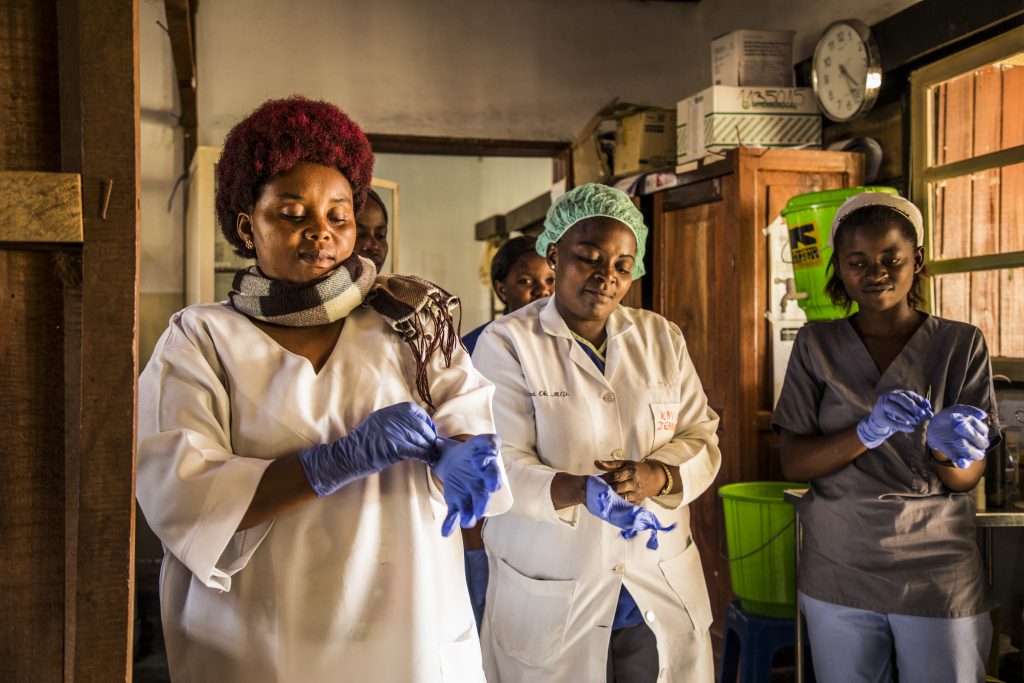 While living in these camps' conditions or repatriated around the world, refugees are still working to get an education. The isolation from their schooling during a pandemic can be incredibly detrimental to their learning. Night Jean explains, "This pandemic caused a lot of stress in the refugee community in Providence since the Governor canceled school for the rest of the semester. At home, it has become hard for refugee families when it comes to online education for their children. I have seen a lot of families not being able to help their children do their homework because they don't speak English. Refugee youth are stressed knowing that their parents can't help them academically."
Night Jean continues, explaining the concerning developments he has noted through his connections, "Most refugees are going to lose their jobs. Schools have been canceled for high schoolers. Some refugee youth have no access to the internet or tutoring. One of the refugee youths from Myanmar told me that he does not go to the store anymore. People keep questioning him like 'Where are you from? Are you Chinese? Do you have the virus?'"
Night Jean shares the mandatory independence of his own refugee experience, "Because of poverty we could not support ourselves in Lukolela, so UNICEF helped my mother and me to move safely to the capital city in Brazzaville. My sister started having Asthma. I remember getting sick due to Malaria as we could not protect ourselves properly. We knew no one in Brazzaville. No friends and no family. So we had to figure everything by ourselves." Now attending Rhode Island College, Night Jean places great importance upon helping others, especially through Plan International USA and his education, as he shared he is excited to graduate a year from now in May of 2021.
War and poverty stop for almost nothing, as about 70, 800, 000 people currently live in refugee camps. Because of this, many organizations continue to tirelessly work. Night Jean refuses to cease his efforts along with organizations such as Plan International USA, that continue to provide contact, aid and education to others. The UN has released $15 million from the Central Emergency Fund. Since the release of this fund millions have come from some of the wealthiest countries in the world, focused on helping to prepare nations in need.
Night Jean hopes that this will open many peoples' eyes, "Because of the pandemic a lot of people look up to the news/media for information and more. The only way this crisis will open peoples' eyes around the world to refugee conditions or issues is if the media starts covering the refugee problems and how Covid-19 is affecting refugees, and how to help refugees during this pandemic." Night Jean hopes others will use this time to lend a hand, saying, "In a time like this, your community needs you more than ever. So, volunteer to help out vulnerable communities."
Affinity Magazine has partnered with Plan International USA, a nonprofit focused on advocating for girls' and children's rights. If you're interested in supporting and learning more about how Plan International USA is helping communities during the COVID-19 pandemic, please visit here.