Belarus is being rocked by massive protests that are retaliating against years of rigged elections and suppressed opposition. President Alexander Lukashenko has been in power of Belarus (formerly the Byelorussian Soviet Socialist Republic) for 26 years. Autocracy and Soviet-style enforcement of policies (the KGB is still intact) have remained in Belarus for a very long time. During Lukashenko's time in office, Belarusian citizens have traded free elections and corrupted leadership for stability, but the exchange is no longer being accepted.
Recklessness regarding the pandemic and economy frustrated a great deal of Belarusians, leading to a spike in opposition. Three candidates ran against Lukashenko, but all were stifled (two were arrested and one fled the country). This led to the formation of Svetlana Tikhanovskaya's campaign, lead by two other women. Tikhanovskaya, an English teacher, began running after her husband was jailed. Her husband, Siarhei Tsikhanouski, was a prominent blogger and candidate against Lukashenko. After the election Lukashenko claimed he won by 80%, but protestors and Tikhanovskaya pushed back, saying that the votes actually allot her 60 to 70% of the vote.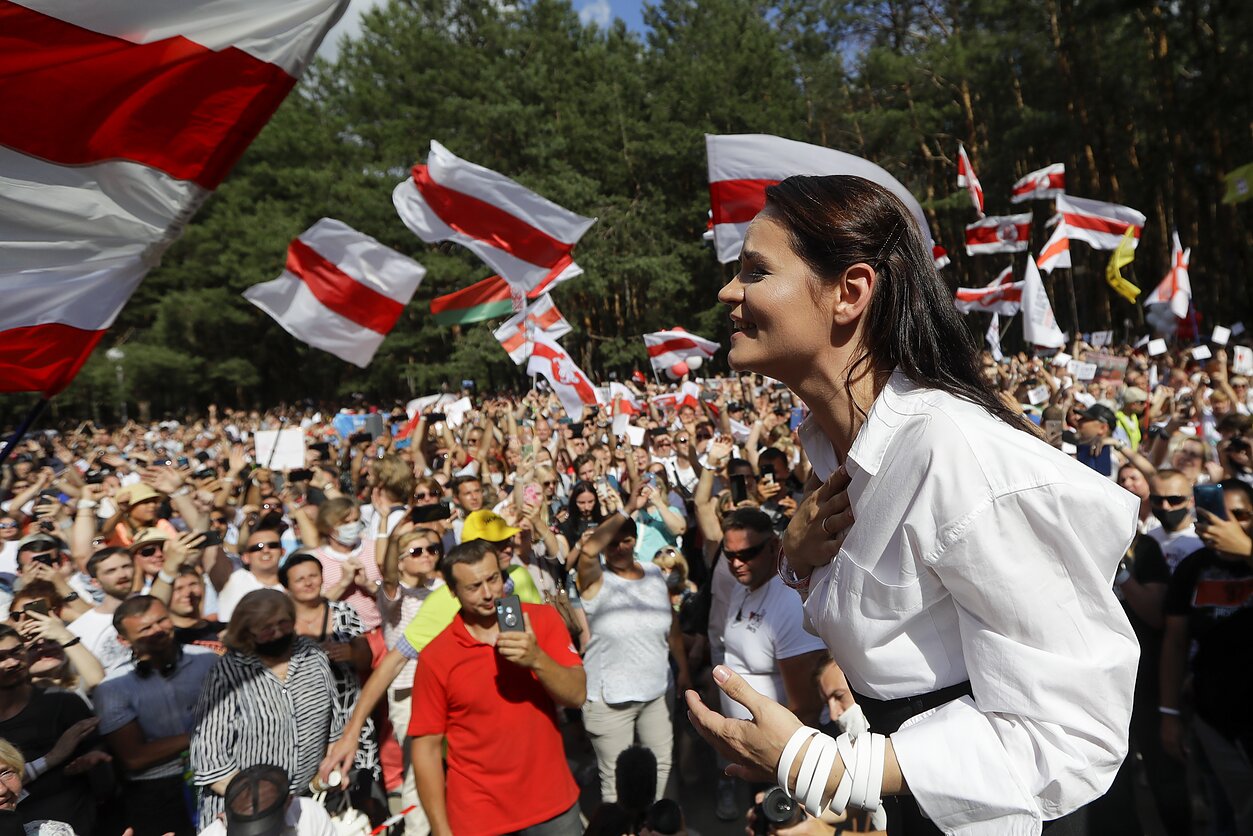 As pressure grew and protests increased, Tikhanovskaya was forced to flee to Lithuania for the safety of her children. She had filmed a video where she asked protestors to stop, but many say that she appeared to be recording against her will. Once in Lithuania Tikhanovskaya called for peaceful protests and support from mayors, saying, "Don't stay on the sidelines." If a new election would be held, Tikhanovskaya says she does not currently plan on running again, but the attention she gained has made international waves.
Protests have proven to be one of the most aggressive and effective tactics against the president, as some soldiers and officers have even defected or publicly questioned the government. 6,700 people have been arrested and at least one person has died. Once in custody, many who have been detained have recounted torture at the hands of the government. International pressure and attention on Belarus will help to continue the efforts of the protesters.
On August 17, 2020, after pressure from The North Atlantic Treaty Organization (NATO) and the threat of sanctions and the announcement of an investigation from the European Union (EU), Lukashenko announced that he would be holding a referendum on his constitutional powers. He said, "We'll put the changes to a referendum, and I'll hand over my constitutional powers, but not under pressure or because of the street," to a booing crowd of workers. Lukashenko maintains that he won the most recent election. Lukashenko had said, "Until you've killed me there won't be any new elections." 
While the promise of Lukashenko relenting his position post-referendum is promising, eyes are now shifting to Belarus' neighbor to the East: Russia. Russia's Prime Minister Vladimir Putin has a powerful presence in the region surrounding Belarus, and some have feared that he may intervene in the election. Lukashenko was reportedly making calls to the Kremlin, pleading for assistance in ending the protests and maintaining his office. The nations were already integrated as The Union State, but it had appeared that the countries would not merge, despite the Kremlin's desires to do so. During the election Belarus even accused Russian mercenaries of plotting an attack and intervention, arresting 33 suspects. Now Lukashenko is no longer in any position to negotiate. Economically, a merger with Russia would not be a massive switch, as Russia already makes up 49.2% of Belarus' international trade. Politically and for citizens, it would be a very big move.
Putin said that there is no current or pressing need to send assistance, also calling foreign interference of any kind "unacceptable," jabbing at the West. Russia really may not get involved, as Putin is already preoccupied. Besides the situation in Syria, a struggling global economy and concerns over a COVID-19 vaccine, Putin is already dealing with major protests. After he removed and replaced a governor in  Khabarovsk, he has been witnessing uprisings for weeks. Russia is also already entangled in the Middle East, Venezuela, Georgia and Ukraine. Invading Belarus would likely not go over well with Russian citizens as the nation is already struggling due to the pandemic. The protests in Belarus have also been downright deadly, and intervening may prove to be too much trouble Putin, especially as he's already in a semi-constant war with Ukraine, after the annexation of Crimea. Not propping up Belarus' expired government may also improve his standings with other world governments or send a message that he doesn't need to work directly in order to have control.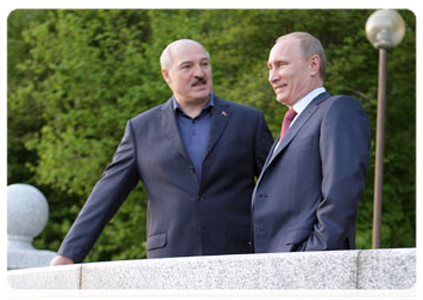 Invasion is still not out of the question, but if Russia is going to get involved, it appears that Putin may be intentionally allowing Lukashenko's position to grow weaker so that he will have more control if he takes over, whether that is through force or election tampering. Putin may also want to prove his power in Belarus, as Russian protestors have begun to use the country as a symbol of dissidence, waving the Belarusian flag during Russian protests. Regardless of what happens with the election, Putin will definitely be exerting Russian power over Belarus in some fashion.
Lukashenko declared, "Yes, I'm not a saint. You know my harsh side. I'm not eternal. But if you drag down the first president you'll drag down neighbouring countries and all the rest."
Photo: via Wikimedia Commons