If you are willing to unwind after a long week – look no further than Netflix night! Gather your friends, make some snacks, and kick back for a cozy night of streaming. A great Netflix party needs the right setting and good movie choices. To help you plan the ultimate movie marathon, here are 7 tips for hosting a fantastic evening that everyone will love. Whether it's popcorn-munching or sidebar chatter – we have all your bases covered! So get out your 'reminders list,' and let's dive into planning the best yet of all your Netflix parties yet!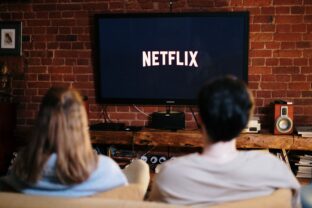 Here Are 7 Ways To Host A Great Netflix Night:
1. Choose the proper titles:
Are you looking to host the ultimate Netflix night party but need help figuring out where to start? Choosing the proper titles is crucial to throwing a great movie night. The first step is to consider the preferences of your guests. Once you know the genres that will appeal to your crowd, it's time to narrow your choices further. 
Remember to consider the duration of the films – you want to choose something shorter if you have a time limit for your party. Finally, ensure plenty of snacks and drinks to enhance the film-watching experience. With these tips, you'll be well on your way to hosting a perfect Netflix night party.
2. Set up a cozy viewing area:
Set the scene for the perfect night by creating a cozy viewing area to host a great Netflix party. Whether planning a night in with friends or indulging in some well-deserved me-time, creating a comfortable and inviting space is vital. You can begin by choosing the right location in your home – somewhere quiet and away from excessive noise or distractions. 
Next, choose comfortable seating options like plush couches, bean bags, or floor pillows. String up some warm, ambient lighting to set the mood and add personal touches to make the space feel uniquely yours. Finally, stock up on snacks and drinks, and fire up your favorite Netflix flick. With some preparation and attention to detail, you'll have the perfect viewing area to enjoy all your favorite movies and TV shows in style. Involve a weed pen for more fun.
3. Serve movie-worthy snacks:
Are you planning on hosting a Netflix night party soon? Make it a memorable one with movie-worthy snacks fit for the occasion. Instead of the usual bag of chips, why not spice things up with homemade popcorn, caramelized nuts, or a colorful snack mix? Get creative with your presentation, too, as your guests will surely appreciate the extra effort put into the details. 
Serve your snacks in decorative trays or bowls, and include toothpicks or mini tongs for easy grabbing. Remember to complement your snacks with refreshing drinks or adult beverages. With these delicious and eye-catching snacks, your Netflix night party will surely be a hit among your friends.
4. Create a theme:
Hosting the perfect Netflix night party can be daunting, but with a suitable theme, it can be a breeze! Why not set the mood with a cozy cabin theme? Imagine your living room transformed into a rustic mountain cabin with flannel blankets, dim lighting, and the smell of freshly brewed coffee. Add to the ambiance some woodland décor, such as pinecone centerpieces, fake antlers, and lanterns. 
For your menu, consider some comfort food favorites like grilled cheese and tomato soup, chili, and s'mores for dessert. Don't forget to curate a list of movies that fit the scene, such as nostalgic classics like The Parent Trap or modern hits like Frozen II. Your guests will feel warm and cozy all night as they watch their favorite films in your charming cabin setting.
5. Offer some intermission activities:
Hosting a Netflix night party is a great way to gather friends and family for a relaxing evening. However, sitting through multiple episodes or movies can become dull. Incorporating intermission activities can take your party from good to great. Board games are a classic option that can provide friendly competition and a break from the screen. 
Snack stations allow guests to customize their treats and can add a DIY element to the party. If you want to get active, set up a mini photo booth with fun props for guests to pose with. Whatever activities you choose, keep the momentum going and keep your guests entertained throughout the night.
6. Provide discussion prompts:
Are you looking for ways to spice up your nights? Why not gather some friends and host a Netflix night party? Just imagine: comfortable couches, delicious snacks, and a selection of the latest Netflix shows at your fingertips. However, to ensure your night is a success, you must plan. 
Start with choosing a theme or genre for the night, such as action or comedy, and then select a few popular series or movies to watch. Next, create discussion prompts that will get your guests talking. Ask questions about characters' motivations, plot twists, and favorite moments. Please encourage your guests to share their opinions and ideas and enjoy a fun night of entertainment and conversation.
7. Share the experience on social media:
Hosting a Netflix night party allows you and your loved ones to have a fun and exciting experience while watching your favorite shows and movies. The best part of hosting a Netflix night party is that you can share the incident on social media with others. 
Hosting a successful Netflix night party comes down to preparation and creativity, so ensure a comfortable seating area, snacks, drinks, and decorations to set the mood. Sharing the event on social media makes it a memorable experience that can be relived and shared with friends and family for years. You must also know the best movies streaming on Netflix for a great night.
Conclusion:
Hosting a Netflix night party can be an excellent time for you and your friends. Watching a movie or show of your choice with some snacks and good company is always an ideal way to spend the night. With these tips, you can ensure everyone feels comfortable attending the event. And who knows, this event could become an ongoing tradition amongst your friends! So if you need to find that perfect activity to bring people together, having a Netflix night party might be the ultimate way.